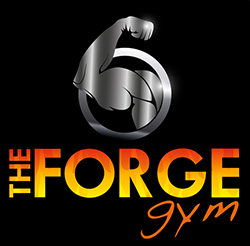 Contact
We Build Bodies 24/7
Current COVID-19 Regulations: (As of 11/13/20)
DO NOT ENTER IF YOU ARE FEELING ILL OR HAVE A FEVER. NO ADMITTANCE TO NON-VERMONTERS AT THIS TIME. 
Exposure to COVID-19 is an inherent risk in any public location where people are present. We cannot guarantee you will not be exposed during your visit.
Upon arrival, immediately wash hands. We have doorstops on all doors now so you can open them with your feet. Disinfectant spray will be provided in each bathroom for your own personal use in any way you wish.
Sign in at with the sheet provided by the front door for contact tracing. If you prefer another method, please text 414-312-1444 or email us at ForgeGymVT@gmail.com so we have a record.

We recommend wearing a mask until you can get set in your own workout station. Masks are then completely up to you, as we don't want anything to interfere with your ability to breathe while working out hard. But, please be mindful of the direction of your breathing.

Also wear one when you are closer than 6 feet from other people, such as when spotting.

 

Members will obtain individual disinfectant spray bottles and microfiber towels for the duration of the workout. You will see the "Clean" and "Dirty" bins for the towels. These are mandatory for before and after touching every surface. You will see multiple signs regarding these regulations in every room of the gym. Hand sanitizer is provided in every room of the gym.  

Socially distance yourself from others while working out. We will block off every other piece of cardio to help you distance yourself easily. Please maintain 6 foot distance while working out. We will limit the amount of people to 16 at a time. This is in accordance with the State of Vermont's current mandates of 1 person per 200 square feet. We will try to have windows open as much as we can to help disperse particulate matter unless it is windy.
Located at 1930 Waterbury-Stowe Road
(also known as Route 100)
Waterbury Center, Vermont 05677
Just past Guptil Road.