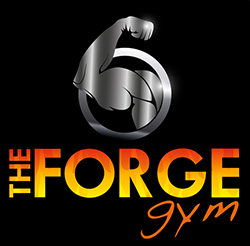 Class Schedule – June
With 3,300 square feet of space in three rooms, that's a lot of space to crush your workout.        
ALL classes are included with membership. You must sign up ahead of time. See calendar below and link to book your spot. 
We add Emma back to the schedule this month with a slow Vinyasa Flow Tuesdays at 7pm. We also are holding our first Forged Family Community pot luck on Saturday, June 26, 5-7pm. Let's all enjoy the outdoors and human interaction! Bring your favorite dish, a blanket or chairs, and some lockdown stories and we will provide the ambiance! Finally, for a little treat, we are hosting The Udder Guys ice cream trike on Tuesday, June 29, 7-8. One hour only, so get over here. Welcome Summer!